Home>Products>Clutch Bearing>HINO DUTRO XZU710R 616 617 716 717 816 916 917 CLUTCH SPIGOT BEARING 1070J1
English
HINO DUTRO XZU710R 616 617 716 717 816 916 917 CLUTCH SPIGOT BEARING 1070J1
Sweden,Austrial,France,Germany,Japan,USA

SKF,FAG,NTN,TIMKEN...

Origin certification

1

Negotiable

Original package

Within 4working days after receiving your deposit

T/T,Western Union,L/C

100000
Product Details
Condition:
New
Manufacturer:
N/A
Brand:
Japmart
MPN:
1070J1
Product Description
Welcome to Jap_Mart  - Japanese Truck and Bus replacement Parts With a focus on customer service, parts availability and competitive pricing Jap_Mart is today possibly Australias largest online independent distributor of aftermarket truck and bus parts, supporting Japanese commercial vehicles.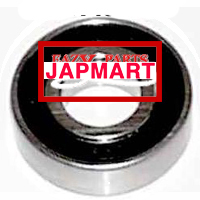 Description Shipping Terms & Conditions Return Policy Contact Us
Item Listed :
HINO DUTRO XZU710R "616 617 716 717 816 916 917" EURO 5 2011-
CLUTCH SPIGOT BEARING 1070J1 -  
Purchase is for 1 listed item only. You are paying for a single item and will receive one only. We have , x2 - x4 etc in some listings as a guide only, as you may require multiple units.

This part is suitable for the following models
Make
Model
FORD TRADER0409 1981-84 FORD TRADER0409 1984-7/89 FORD TRADER0409 8/89-8/95 FORD TRADER0409 8/95-2000 FORD TRADER0509 1/95-8/95 4 LITRE FORD TRADER0509 1984-7/89 T3500FORD TRADER0509 8/89-8/95 3.5 LITRE FORD TRADER0509 8/95-2000 4.0L FORD TRADER0711 1981-84 FORD TRADER0811 1984-7/89 T4100FORD TRADER0811 8/89-8/95 T4000FORD TRADER0811 8/95-2000 T4600FORD TRADER0812 1984-7/89 FORD TRADER0812 8/89-8/95 3.5L TURBOMAZDA T SERIEST3500 1984-7/89 MAZDA T SERIEST3500 8/89-8/95 MAZDA T SERIEST3500 8/95-2000 MAZDA T SERIEST4000 8/89-8/95 MAZDA T SERIEST4100 1981-84MAZDA T SERIEST4100 1984-7/89 MAZDA T SERIEST4600 1992-1995MAZDA T SERIEST4600 1996-2002TOYOTA DYNA & COASTER BUSXZB50 COASTER 08/2007-2011HINO BUSAC140 BUS 1983-1988HINO BUSAK176 BUS 1990-1992HINO BUSAM100 BUSHINO BUSBC144 BUSHINO BUSBX340 BUSHINO BUSBX341 BUSHINO BUSRB145 BUSHINO BUSRB8 BUS 2006-2011 HINO BUSRK176 BUSHINO TRUCKFC14* FLEETER 1983-1992HINO TRUCKFC3W MERLIN 1992-1996HINO TRUCKFD16*L 1986-1991HINO TRUCKFD17*K 1981-1986HINO TRUCKFD3W HAWK 1991-96 HINO TRUCKFF17*K 1981-85HINO TRUCKFT16*L 1985-91HINO TRUCKFT3W KESTREL 1991-96HINO TRUCKGD16*L 1986-1991HINO TRUCKGD17*K 1981-1986HINO TRUCKGT17*K 1981-1986HINO TRUCKKL3** 1971-80HINO TRUCKKR3** 1971-1981HINO TRUCKLA5** 1971-1981HINO TRUCKLB5** 1971-1981HINO DUTROXJC710R 720R 740R "920 921" 2014-HINO DUTROXKU414 HYBRID 2003-11/2006HINO DUTROXKU418R HYBRID EURO 5 2011-HINO DUTROXKU645 XKU655 HYBRID EURO 5 2011-HINO DUTROXKU710R "HYBRID"HINO DUTROXZU304R EURO 5 2011- HINO DUTROXZU305R METRO 2003-2007HINO DUTROXZU306R "614" 10/06-11HINO DUTROXZU307R "414 614" 10/06-11 EURO 4HINO DUTROXZU308R EURO 5 2011- HINO DUTROXZU345R DUTRO4500 MEDIUM/HI-GRADE 2003-2006HINO DUTROXZU347R "614" 10/06-11HINO DUTROXZU348R EURO 5 2011- HINO DUTROXZU409R 06/2010-06/2011HINO DUTROXZU417R "616,716,816" 10/06-11HINO DUTROXZU419 "616" 06/2010-06/2011HINO DUTROXZU419 "716 816" 06/2010-06/2011HINO DUTROXZU427R "816,816 CREW,916" 10/06-06/2011HINO DUTROXZU429R 06/2010-06/2011HINO DUTROXZU437R "916" 10/06-2011HINO DUTROXZU439R 2010-06/2011HINO DUTROXZU605R EURO 5 "616 IFS SHORT" 2011-HINO DUTROXZU655R EURO 5 "616 IFS MEDIUM" 2011-HINO DUTROXZU700R "616 617 SHORT" EURO 5 2011-HINO DUTROXZU710R "616 617 716 717 816 916 917" EURO 5 2011-HINO DUTRO XZU720R "616 617 717 917 " EURO 5 2011-HINO DUTRO XZU730R "717 816 917 " EURO 5 2011-MITSUBISHI/FUSO TRUCKFK102 1980-1984MITSUBISHI/FUSO CANTERFB511 03/1998-09/2002MITSUBISHI/FUSO CANTERFC212 1983-1985MITSUBISHI/FUSO CANTERFC432 1986-8/1995MITSUBISHI/FUSO CANTERFE211 1979-1985MITSUBISHI/FUSO CANTERFE214 1983-1985MITSUBISHI/FUSO CANTERFE334 1991-1995MITSUBISHI/FUSO CANTERFE339 1993-1995MITSUBISHI/FUSO CANTERFE434 1986-1991MITSUBISHI/FUSO CANTERFE439 1991-1995MITSUBISHI/FUSO CANTERFE444 1986-1995MITSUBISHI/FUSO CANTERFE449 1990-1995MITSUBISHI/FUSO CANTERFE534 10/2002-12/2004MITSUBISHI/FUSO CANTERFE73B 4.5T 03/2005-10/2007MITSUBISHI/FUSO CANTERFE84B HYBRID 6.5T 05/2009 MITSUBISHI/FUSO CANTERFG434 1989-1995MITSUBISHI/FUSO CANTERFG439 1991-1995ISUZU N SERIESNKR57 1985-88ISUZU N SERIESNKR58 1987-94ISUZU N SERIESNKR58 1994-96ISUZU N SERIESNKR69 1996-97ISUZU N SERIESNPR57 1985-87ISUZU N SERIESNPR58 1988-93ISUZU N SERIESNPR58 1994-95ISUZU N SERIESNPR59 1985-94ISUZU N SERIESNPR66 1991-94ISUZU N SERIESNPR66 1994-96ISUZU N SERIESNPS59 1992-94ISUZU N SERIESNPS66 6/1993-98ISUZUKS32 1979-84ISUZUKT25 1979-84ISUZUKT26 1979-84ISUZUTLD 1976-84
Most goods will be posted via Australia Post where size is permitted. Oversized items will be posted via alternative services. A 1-5 business days handling time may be required; however, goods are usually shipped the next business day Most parcels will be sent via registered post.
Reasons for Order Delays
Entry of an incorrect or incomplete address during checkout, we use your ebay address. The designated address had no-one available. Incorrect payment details were entered while placing the order. Please check all details at checkout are correct as your order will only be posted when paid for in full. If your order is flagged for verification, we may need to get in contact with you via telephone before posting out your goods. If we are unable to verify the shipping destination to protect the card holder this may delay shipping. Occasionally if a particular product is in high demand we may need to supply product from outside of our standard delivery network. This can cause delays in dispatch if orders are directed to regional locations etc. If the delivery time will take longer than anticipated, we will contact you to let you know. Unfortunately, we do not offer a pickup service In these terms and conditions, "we" "us" and "our" refers to Jap Mart. Your access to and use of all information on this website including purchase of our product/s is provided subject to the following terms and conditions. The information is intended for residents of Australia only. We reserve the right to amend this Notice at any time and your use of the website following any amendments will represent your agreement to be bound by these terms and conditions as amended. We therefore recommend that each time you access our website you read these terms and conditions.
Product Descriptions
We strive to ensure that our products are described as accurately as possible on our ebay store, however we do not warrant that the description is accurate. Where we become aware of any misdescription, we reserve the right to correct any error or omission. Images have been provided for illustrative purposes only and we do not guarantee that any image will reproduce in true colour nor that any given image will reflect or portray the full design or options relating to that product. We sell after market parts to suit all makes and models. These parts are made as close to OEM as possible. There maybe instances that adjustments, modifications, changing of plugs, rewiring etc may be required. We do not take any responsibility or are liable for any additional costs for any unforseen work that takes place.
Product Orders
As per ebay policy our products are for sale to adults over the age of eighteen (18) years. By proceeding to purchase through our website, you acknowledge that you are over 18 years of age. We endeavour to ensure that our product list is current however we give no undertaking as to the availability of any product advertised on our website. All prices are in Australian Dollars (AUD) and are inclusive of GST and we reserve the right to amend our prices at any time. Packaging and postage may be an additional charge, calculated at time of purchase. When you order from us, we require you to provide your name, address for delivery, your email address and telephone contact. We undertake to take due care with this information; however in providing us with such information you accept that we are not liable for its misuse due to error in transmission or virus or malware. We undertake to accept or reject your order within 7 days. If we have not responded to you within 7 days, your offer is deemed to be rejected. We are not required to give reasons for rejecting your offer to purchase however the most likely reason for rejecting your offer will be that we do not currently have that product in stock. Once you have submitted an order, you may not cancel that order even if our acceptance or rejection of your offer is still pending. Delivery of your ordered product/s will be as set out on our ebay store Title in the goods passes to you when we have received payment. Our terms of payment are set out on the order page. All risk of loss or damage to the goods passes to you when we despatch the goods. If products have been purchased in error or if you have changed your mind, you will be charged a 20% restocking fee, plus postage costs. If purchased part unavailable after purchase we will offer a full refund or give the buyer the option to place order on hold till stock arrives and we will ship out. All new parts will come with manufactures warranty unless listed otherwise, warranty will vary depending on parts purchased. Warranty is only valid with a receipt stating part was fitted by a licensed motor vehicle repairer. Our goods come with warranties that cannot be excluded by Australian consumer Law. You are entitled to a replacement or refund for a major failure. You are also entitled to have the goods replaced or repaired if the goods fail to be of acceptable quality and the failure does not amount to a major failure. New parts are warranted to be free from workmanship for 12 months unless the manufacturer?s warranty applies for and equivalent or longer period which will apply to the exclusion of this warranty. Products are supplied by us as is and will only come with the manufacturer?s warranty. Manufacturer?s warranty may not cover damage cause by the use of other than the same manufacturers parts and consumables and/or service/maintenance and installation by others than suppliers of those services approved by the manufacturer or its authorised representatives or qualified personnel. We are liable for damages due to normal wear and tear. To make a warranty claim, goods must be returned, with freight to us paid by you. The goods will be returned to our premises for inspection and if approved the warranty process will begin. We reserve the right to vary our warranties in respect of goods referred to in particular invoice stating he varied provisions in the invoice. Warranties are for your benefit only and are not transferable.
Order Cancellation Due To Error
Where a product has been listed at the incorrect price or with incorrect descriptive information or image due to typographical error or similar oversight, we reserve the right to cancel a transaction. Where your credit card has been charged, we will immediately refund your credit card for the total amount debited.
Product Returns
We undertake to reimburse you for any product delivered to you that is faulty or is in a damaged condition. If you wish to return a faulty or damaged product, you must notify us via ebay with the reason relating to return of such goods. If we are unable at the time of return to replace or exchange returned goods, we undertake to reimburse your credit card for the amount initially debited for the purchase including packaging and postage charges. Goods purchased in error or assumptions with incur a 20% restocking fee plus any freight costs. Our products are sold with a 1 year warranty. Control arms, CV joints, Shock Absorbers are sold individually. Your warranty may be rejected if a pair is not purchased and installed at the same time. Air Condition compressor, condenser, receiver dryer warranty may be rejected if all three components are not replaced, purchased and installed at the same time, as your old parts may contaminate the new parts.
Payment
All payments to be made via paypal.
Statutory Guarantees and Warranties to Consumers
Schedule 2 of the Competition and Consumer Act 2010 (?C&C Act?) defines a consumer. Under the C&C Act we are a supplier of either goods or services or both to you, and as a consumer the C&C Act gives you statutory guarantees. Attached to the Standard Terms and Conditions are: - Schedule 2 of the C&C Act; and those statutory guarantees, all of which are given by us to you if you are a consumer. If you are a consumer within the meaning of Schedule 2 of the C&C Act of our goods or services then we give you a warranty that at the time of supply of those goods or services to you, if they are defective then: - We will repair or replace the goods or any part of them that is defective; or Provide again or rectify any services or part of them that are defective; or Wholly or partly recompense you if they are defective. As a consumer under the C&C Act you may be entitled to receive from us notices under Schedule 2 section 103 of the C&C Act. In that regard: - If you are a consumer within the meaning of Schedule 2 of the C&C Act and the goods or services, we are providing relate to the repair of consumer goods then we will give you any notice which we are obliged to give you under Schedule 2 section 103 of the C&C Act. If we are a repairer of goods capable of retaining user-generated data, then we hereby give you notice that the repair of those goods may result in the loss of the data. If we are a repairer and our practice is to supply refurbished goods as an alternative to repairing your defective goods or to use refurbished parts in the repair, then we give you notice that the goods presented by you to us for repair may be replaced by refurbished goods of the same type rather than being repaired. We also give you notice that we may use in the repair of your goods, refurbished parts.
Limitation of Liability
If you are not a consumer within the meaning of Schedule 2 of the C&C Act then this clause applies to you. If you are a consumer within the meaning of the C&C Act then this clause has no effect whatsoever to in any way limit our liability or your rights. If you are not a consumer: -
To the full extent permitted by law, our liability for breach of an implied warranty or condition is limited to the supply of the services again or payment of the costs of having those services supplied again. We accept no liability for any loss whatsoever including consequential loss suffered by you arising from services we have supplied. We do not accept liability for anything contained in the post of a user or in any form of communication which originates with a user and not with Us. We do not participate in any way in the transactions between our users.
Indemnity
By accessing our ebay store, you agree to indemnify and hold us harmless from all claims, actions, damages, costs and expenses including legal fees arising from or in connection with your use of our website.
Force Majeure
If a Force Majeure event causing delay continues for more than 30, we may terminate this Agreement by giving at least 7 Notice to you. ?Force Majeure? means any act, circumstance or omission over which we could not reasonably have exercised control.
Jurisdiction
These terms and conditions are to be governed by and construed in accordance with the laws of New South Wales and any claim made by either party against the other which in any way arises out of these terms and conditions will be heard in New South Wales and you agree to submit to the jurisdiction of those Courts. If any provision in these terms and conditions is invalid under any law the provision will be limited, narrowed, construed or altered as necessary to render it valid but only to the extent necessary to achieve such validity. If necessary, the invalid provision will be deleted from these terms and conditions and the remaining provisions will remain in full force and effect.
Privacy
We undertake to take all due care with any information which you may provide to us when accessing our website. However, we do not warrant and cannot ensure the security of any information which you may provide to us. Information you transmit to us is entirely at your own risk although we undertake to take reasonable steps to preserve such information in a secure manner. Our compliance with privacy legislation is set out in our separate Privacy Policy which may be accessed from our home page.
We undertake to reimburse you for any product delivered to you that is faulty or is in a damaged condition. If you wish to return a faulty or damaged product, you must notify us via ebay with the reason relating to return of such goods. All returns will require proof of professional installation in form of a receipt if parts have been fitted. All parts must be returned in original packaging and condition, where we can resell the item. If parts have been fitted to the vehicle, no refunds will be issued for incorrect choice or changed of mind. If we are unable at the time of return to replace or exchange returned goods, we undertake to reimburse your credit card for the amount initially debited for the purchase including packaging and postage charges. Goods purchased in error or assumptions will incur a 20% restocking fee plus any freight costs. Returns must be made within 30 days of the purchase date.
For all your truck and commercial parts please visit our ebay store
Website : http://stores.ebay.com.au/jap-mart-online
For Bearing Distributors Inchoning machines we have developed a software feature that significantly reduces set-up times. The "First Dressing Cycle" software option saves you up to 50% of the initial set-up time, when used with HINO DUTRO XZU710R 616 617 716 717 816 916 917 CLUTCH SPIGOT BEARING 1070J1 Opti-Form Honing Wheels. Similar software improvements are available for other gear process and measuring machinery. Call us today to see what is available for your machine.
An Industry Exclusive, with exclusive benefits
Bearing Distributors Inc is the construction equipment manufacturer offering this kind of complimentary maintenance program that adds value to your equipment investment.
You can count on HINO DUTRO XZU710R 616 617 716 717 816 916 917 CLUTCH SPIGOT BEARING 1070J1 to:
Lower your cost of ownership
Improve equipment uptime and reliability
Protect the value of your capital investment
Ensure that proper maintenance is performed by factory-certified technicians with OEM HINO DUTRO XZU710R 616 617 716 717 816 916 917 CLUTCH SPIGOT BEARING 1070J1
Increase resale value with detailed maintenance records and transferable program benefits Ensure every new Bearing Distributors Inc construction machine is covered.
Continuous Maintenance Support
All machines come with HINO DUTRO XZU710R 616 617 716 717 816 916 917 CLUTCH SPIGOT BEARING 1070J1 , our advanced remote monitoring data system that provides access to specific machine data via the internet.works with Bearing Distributors Inc to notify you and your local Bearing Distributors Inc distributor when a machine is due for service. This helps keep equipment in peak operating condition and enables you to monitor and manage your fleet.
Service will be performed by an authorized Bearing Distributors Inc distributor and only Bearing Distributors Inc genuine fluids* and OEM parts will be used.
Contact Us
Bearing Distributors Inc

Email

iris@bearing-distributors.com

Address

1589 Tampines Industrial Distributor Avenue 5 Singapore 528759

Phone(Working Time)

0065-31591338

Fax

0065-31591338
Related News
2018,Dec bearing new stock reference
15126/250 NTN BB1-3274 SKF 15BCD107 2NSL NACHI BB1B246225B SKF 17TM09 NSK BB1B246571 SKF 19BSW07 NSK BT1-0201/QCL7C SKF 21TM01U40AL NSK...
Bearing tolerance classifications of national standards
Standard Applicable standerd Tolerance Class Bearing Types Japanese industrial standard (JIS) JIS B 1514 Class 0,6X Class 6...
Bearing UCF315
Items Description UOM Qty 1 BEARING,BALL:DEEP GROOVE, ROW, FAG # 6311 Item Specifications: BEARINGS,BALL,METRIC, DESIGNATION: 6311 MAT, CAGE: PRESSED STEEL ROWS: SINGLE SERIES: 6300 STYLE: MEDIUM TYPE DEEP GROOVE TYPE: RADIAL CONTACT...